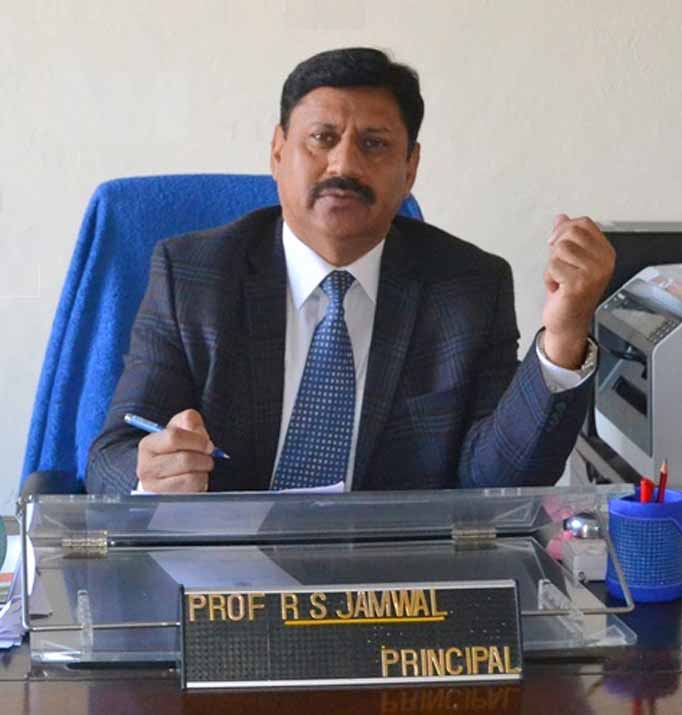 Dear Students, Welcome to Govt. SPMR College of Commerce. SPMR College, an institution of academic excellence and achievement was established in 1955. It is one amongst the premier institution of the state of Jammu and Kashmir.
At our College we aim not only to pursue academic excellence but also to motivate our students to be critical thinkers and responsible members of a dynamic global society. We try to provide our students with an atmosphere for multifaceted development where in student's n potential in the pursuit of excellence. The timespan spent at the College is crucial for your future to choose your options to excel in your pursuit parexcellence.
It becomes imperative for us the upholders of the prestigious heritage, to make our students feel proud by telling them that they are part of a strong linage of royalty and intellect. This will in place help them to develop together a history of their own for their future peers and friends.
Besides academic work our teachers work hard around the year with the students to provide them quality education. The participation of students in various extra Co- curricular activities such as debates group discussions, workshops, Symposia, Seminars and cultural competition are bringing laurels for the institution is another feather in the cap of the institution. Eminent personalities are invited from all walks of life to address our students and expose them to new ideas.
I strongly believe that "All odds all challenges and all handicaps of life can be overcome with strong determination, persistent hard work , insurmountable patience and unshakeable tenacity". On my part it will be a constant endeavour to chisel out the multifaceted personality of the students thereby ensuring their holistic development for future enabling them to face the competitive world in the years to come. My best wishes to the new students coming to SPMR College of Commerce and becoming an inseparable part of it.
Dr. Anil Gupta
(Principal)